The CARES Act Includes Bloody Buddy Cups!
Oct 06, 2020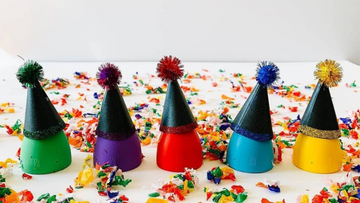 Talk about a period party! Earlier this year the United States government passed the CARES Act launching a stimulus package that recognizes period supplies as medical expenses and allows period related purchases to be covered up front OR reimbursed through your FSA, HSA or HRA. All we can say is: FINALLY! The act passed in March but it retroactively covers eligible purchases starting in January 2020 so pull up your receipts and let's get this party started!
Remind Me Again, What's An FSA, HSA or HRA?
FSA= A flexible spending account. It's an account for different kinds of eligible expenses. 
HSA= A health savings account. It's a bank account you own to pay for certain eligible health care expenses.
HRA= A health reimbursement account. It's a fund of money in an account that your employer owns and adds to.
So How Do I Get Reimbursed For My Bloody Buddy?
Some of these accounts include a debit card that enables you to use your funds up front for medical expenses or purchases. If you already bought a pack of Bloody Buddy Cups though (YAY! We're so excited for you!), you can submit your receipt to your plan administrator, contact Human Resources or give the number of your health insurance provider a call.
Because this is still a fairly new process, it could take a minute to get everything sorted for reimbursement. Asking what the timeline looks like on their end is a great idea!
Ok I'm Ready To RSVP To This Period Party!
It's seriously so exciting to see period supplies recognized as a medical expense and if you're ready to try out a Bloody Buddy, check out these posts on choosing your cup size and using a cup for the first time. Period freedom is waiting for you!