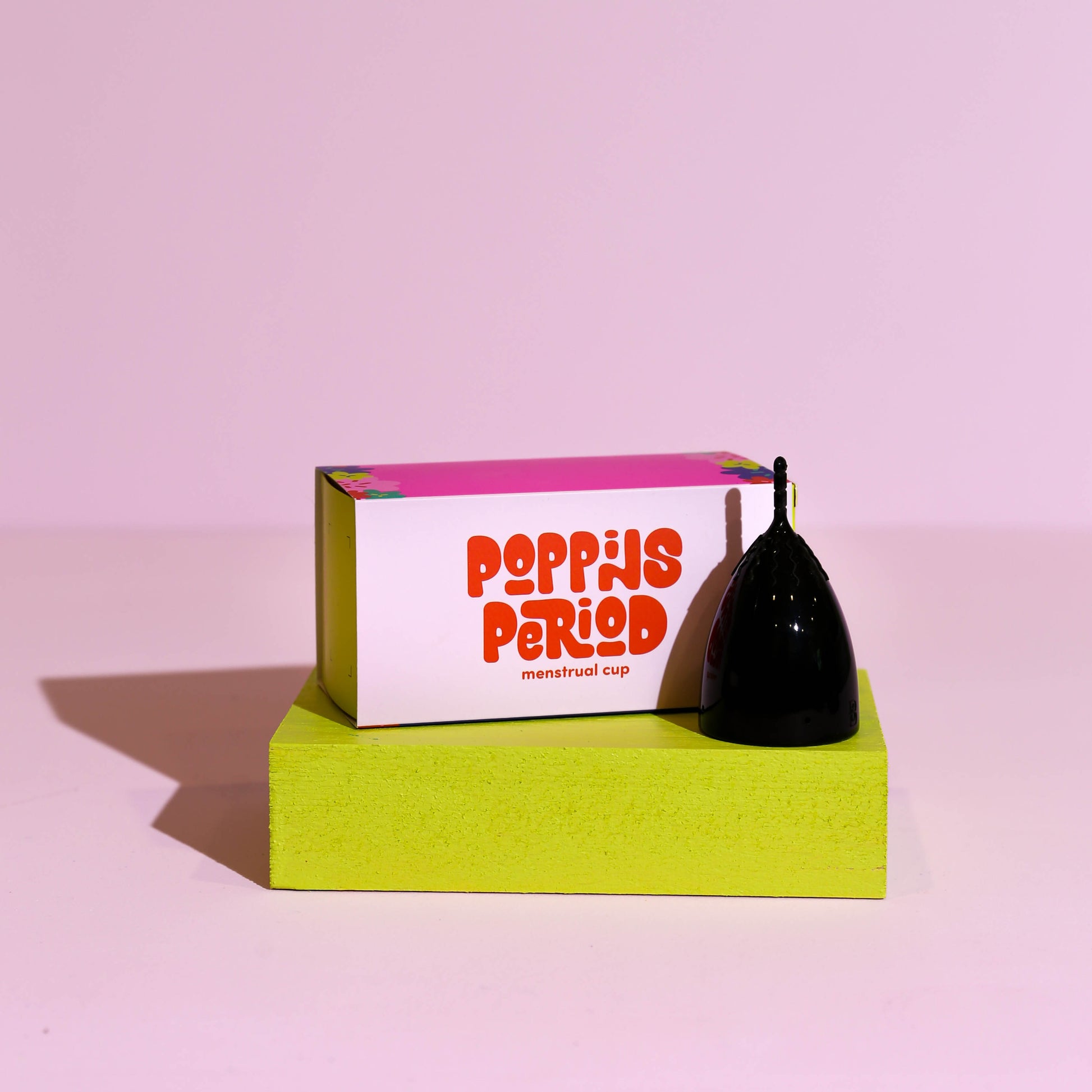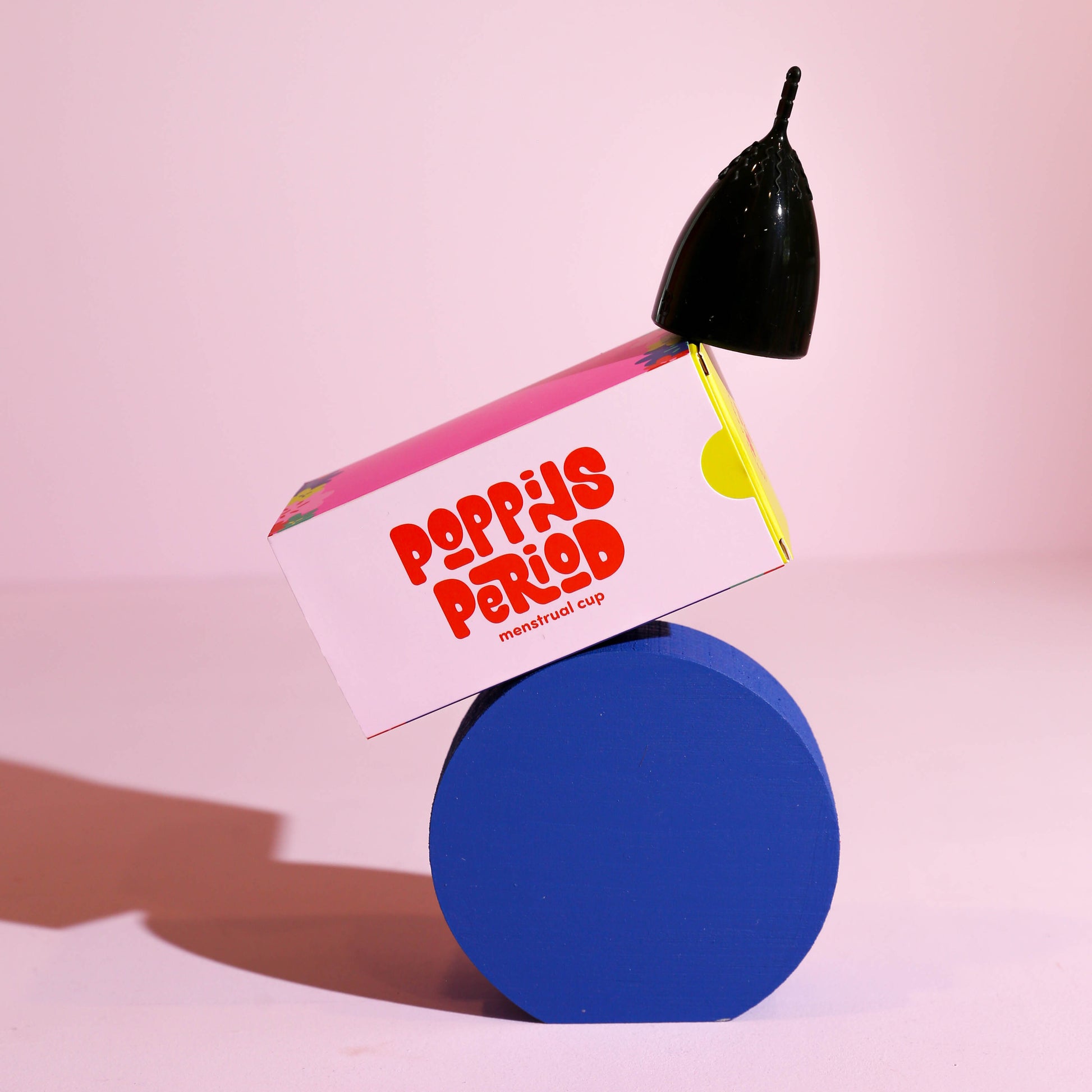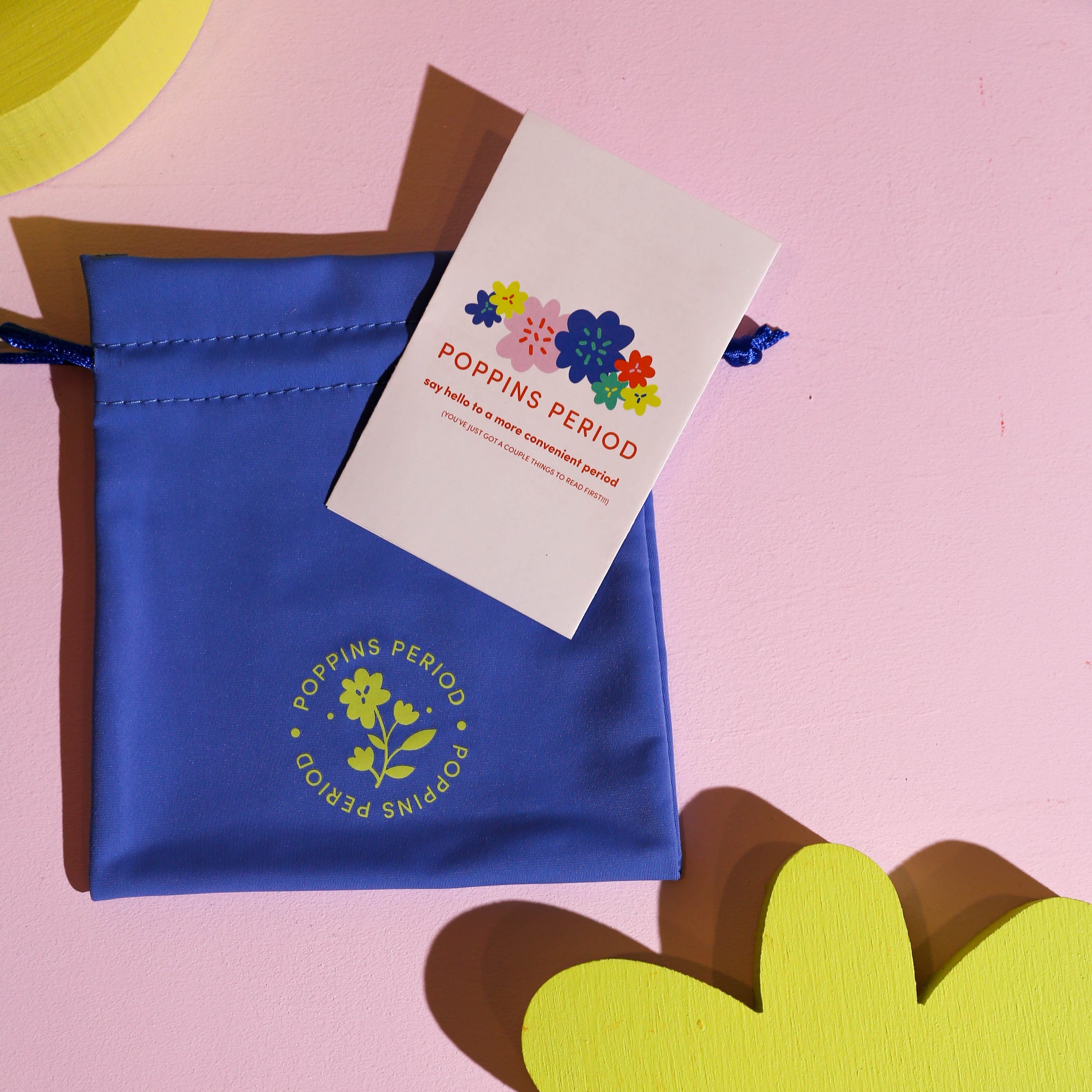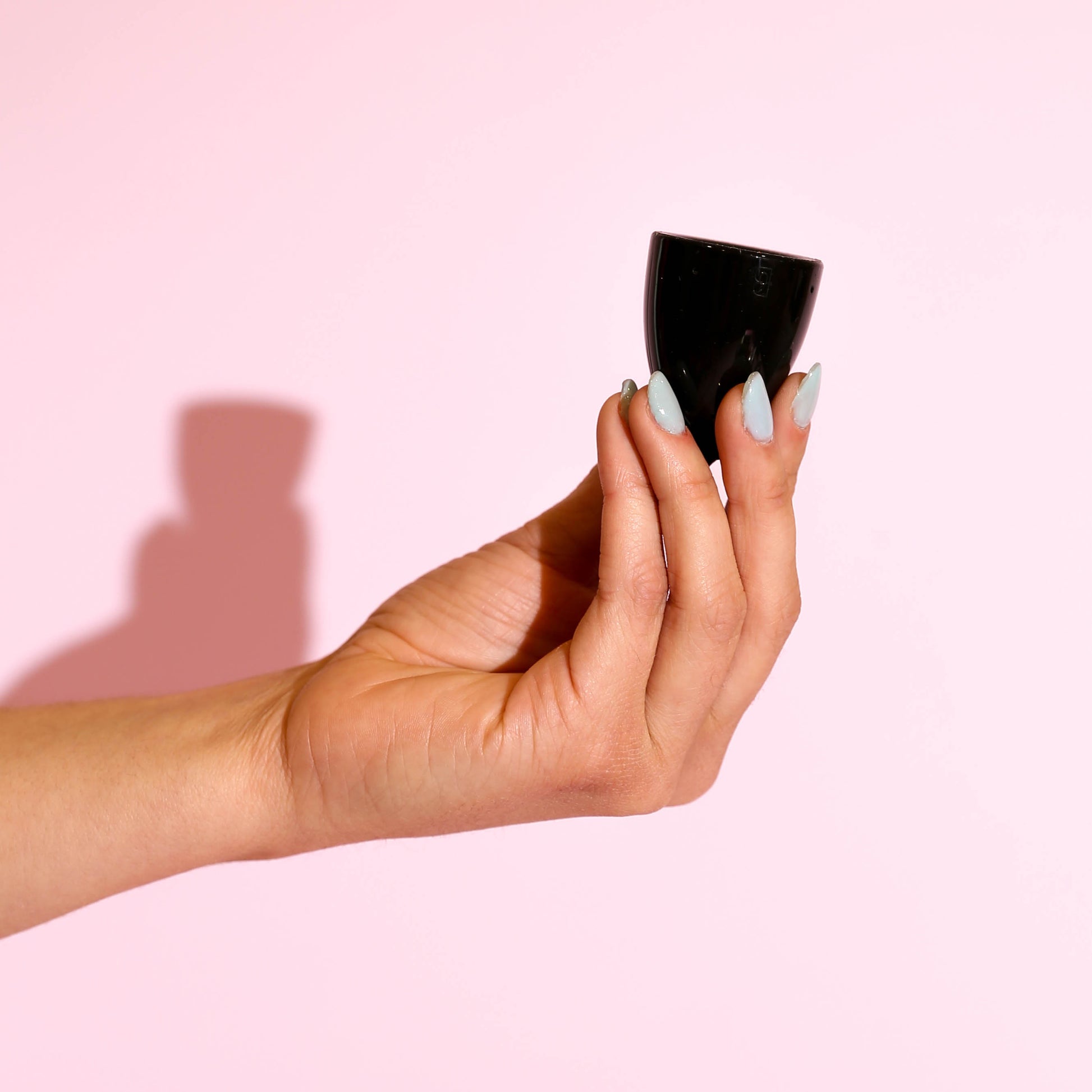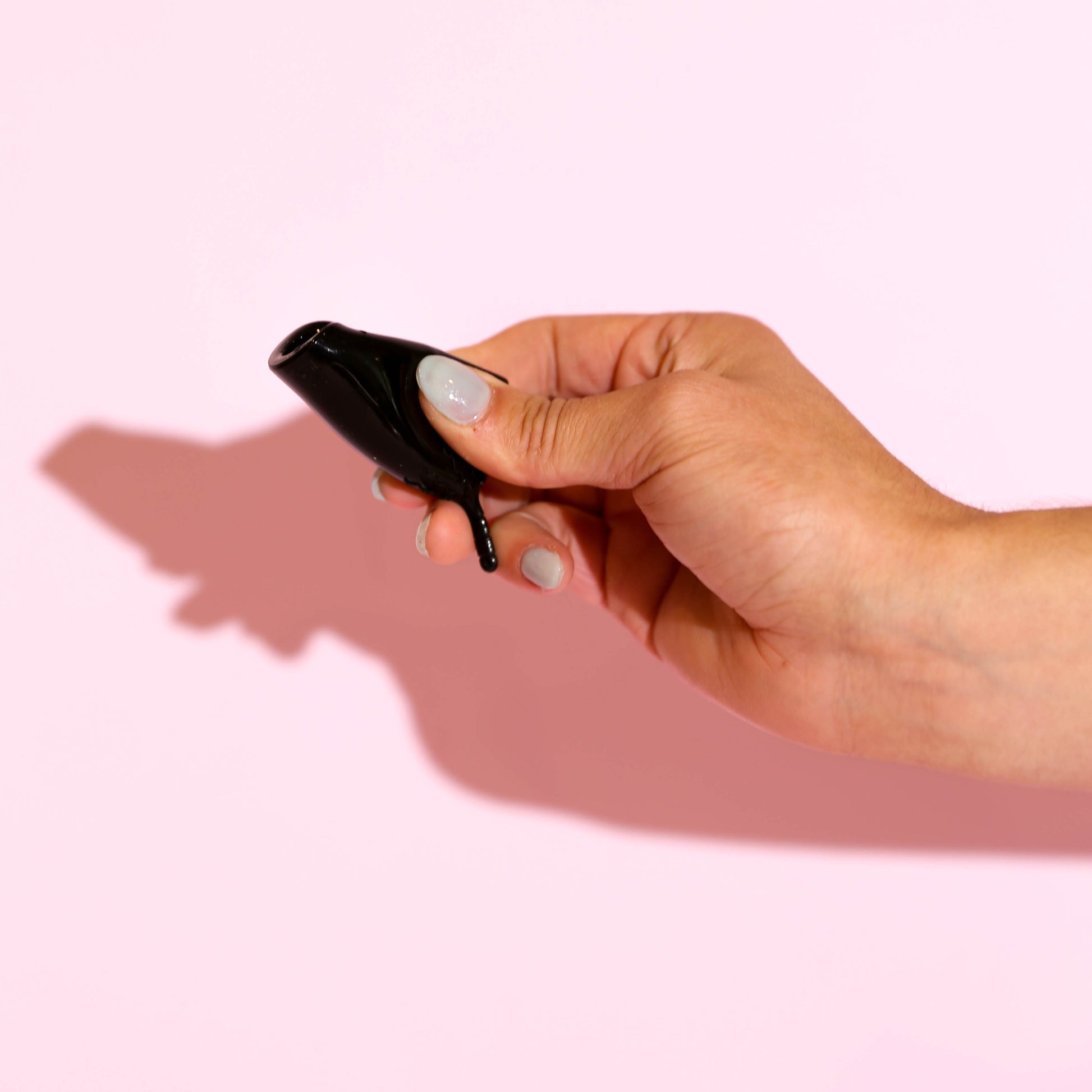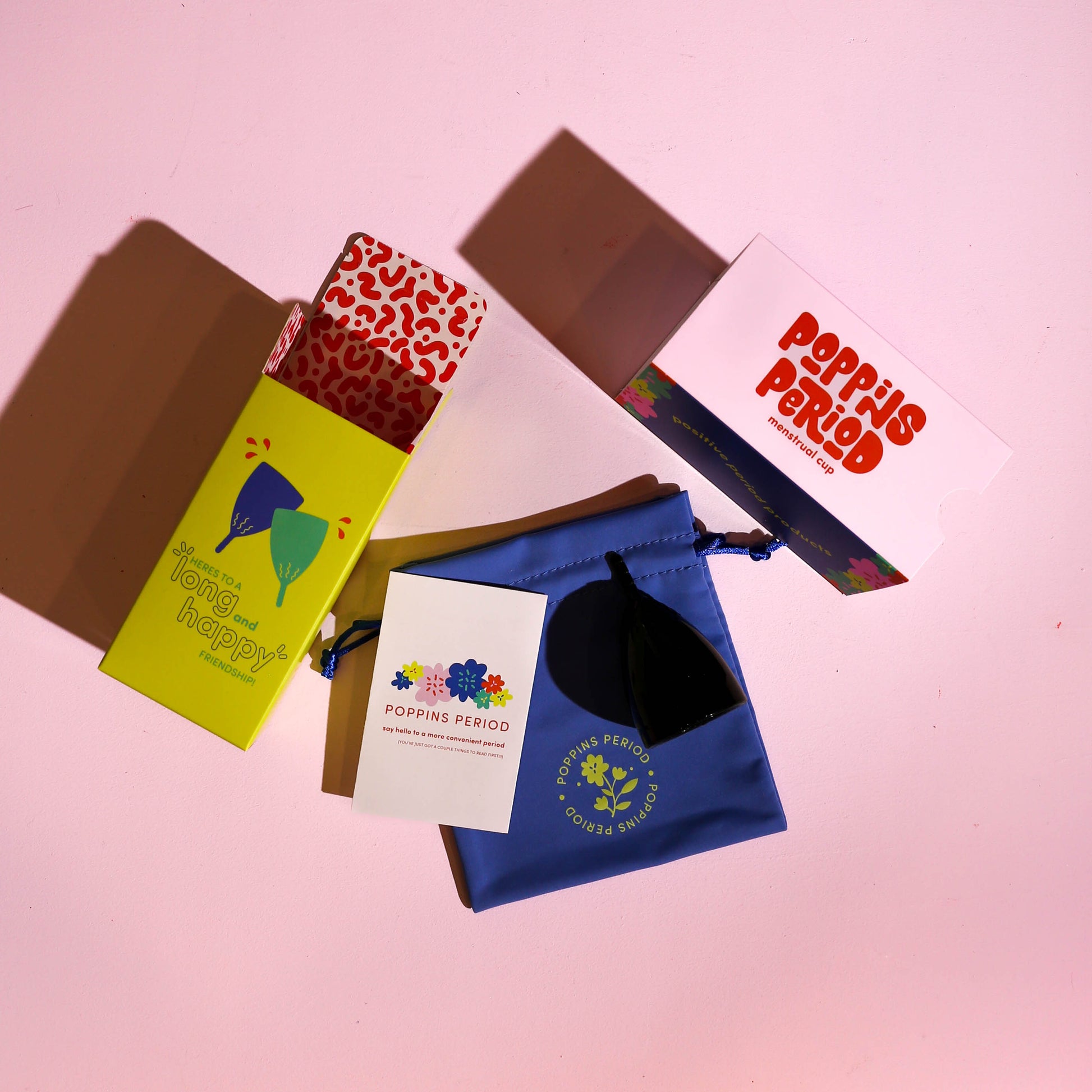 Sale price
$27.99
Regular price
$27.99
PRODUCT DESCRIPTION
SIZING GUIDE
RETURN POLICY
Say goodbye to unnecessarily expensive and time consuming periods, and hello to a better period! If you've had trouble getting other cups inserted and opened, don't give up before giving the Poppins Period (formerly Bloody Buddy) Menstrual Cup a try! We have several patent pending design features you won't find anywhere else! The Poppins Period Menstrual Cup was designed for beginners, and is loved by our flowing friends all over the world.

FDA Registered

Made from the highest tier of medical grade silicone

Reusable for up to 10 years

Great choice for beginners (our Poppins Period coaches are ready to help you!)

Easy-Open patent pending features

Over 300% funded Kickstarter Campaign
Listen up! Don't stress when selecting a size, you can take our quiz above, or check out our quick reference below.  We also have an in depth sizing guide here. You may find you're on the cusp, and are unsure what size to choose. For this, we offer mixed size packs to help remove the guesswork.
QUICK REFERENCE:
Age: Our general rule of thumbs is, if you are over 30, a large cup will be your best fit. If you are 18 and under, the teen cup will be the best fit. Somewhere in between? Go for the small.
Cervix Height: One of the quickest ways to determine if a menstrual cup is a good fit for you is comparing your cervix height. Our menstrual cups lean toward the longer side, so if you know you have a very low cervix, take that into consideration. On the other hand, if you know you have a high cervix, and you've had trouble reaching other cups for removal, our length will give you a great sense of security! Not sure about your cervix height? See our in depth sizing guide here.
Pregnancy/Birth: In general, if you've carried a pregnancy to term, whether you birthed vaginally or via c-section, we would recommend a large. We would highly recommend seeing a pelvic floor therapist if you are having issues with sliding cups.
The Poppins Period Better Period Promise™ is that our products will help you have a better period. Our reusable menstrual cup will help you save money compared to disposable products, reduce the time spent changing pads/tampons with its high capacity and 12-hour wear time. When worn correctly, you should be able to enjoy a comfortable, low-maintenance period. All these benefits, in a cup you can reuse for up to ten years. Bonus, you can feel good thinking about all of the period waste you are saving from the landfills. When you use our menstrual cup, you can enjoy a better period! 
We believe in our menstrual cups so much that we will give you an entire year to fall in love. We encourage you to try your menstrual cup for at least three full cycles before deciding whether or not it's a good fit. Be sure to watch our videos on getting started along with our special tips and tricks if you haven't already. If you are still struggling, send us a message and one of our Poppins Period Coaches can help you.
If you don't feel like your period is better having used this product, we are happy to offer a refund for up to one year after purchase.
We are not able to cover the cost of shipping on returns. Please email holler@poppinsperiod.com to initiate the return process. They do not need to be returned in the original packaging. We can not, and do not restock returns, even if they appear unopened. They are properly disposed of. Please note that returns may take up to 2 weeks to process.
Return policy varies per product. Check out the product page of the specific product for more information.
WAVY GRIPS
The raised grips located at the bottom of each cup help make insertion and removal simple. Maneuver your cup with confidence, no slipping here!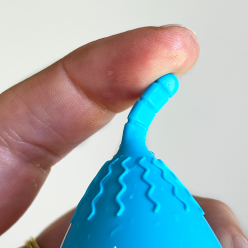 SUPER FLEXIBLE STEM
Our stems are super thin, flexible and comfortable. Keep it or trim it, whichever you prefer. But remember to remove the cup by pinching the base, not yanking the stem. ;)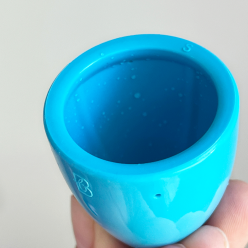 STRUCTURED WALLS
Each cup has strategically molded silicone built into the walls that provide just the right amount of structure to help our cups open easily once inserted.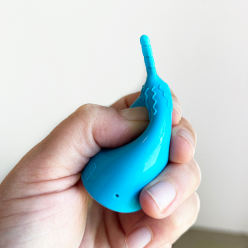 REINFORCED BASE
Insertion and removal are all about the base, and the base of the Poppins Period menstrual cup was designed to include an extra drop of silicone just where you need it. It's a feature you can't see but you'll definitely use and appreciate!