what life looks like with a Poppins Period
1. KEEPING YOUR PLANS!
2. SAVING YOUR MONEY
3. MORE TIME FOR YOURSELF
not to mention, you can feel better that you aren't adding to all the waste in landfills!
(you're welcome, mother nature!)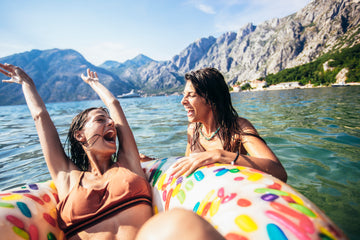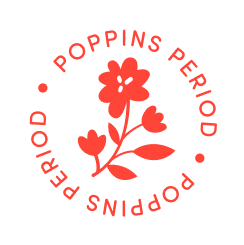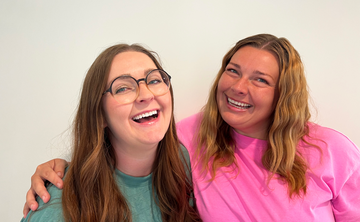 Hey! It's Court and Lex! We endured nearly two decades of period problems before we found a better solution. We've experienced the unnecessary pains, expenses and inconveniences of periods. WE GET IT! That's why we are here, with solutions for a better period. Our products are developed from customer feedback and insights and have helped tens of thousands of you have better periods.
I will never never go back to tampons or anything else! Instead of dreading starting my period I almost look forward to it because using the cup is so incredible!
They have so many helpful tips for success using the cup!... I am so done with leaking problems! Thank you so much for the bloody buddy cup!!!
I just got through my first period with the cup and I've gotta say is where has this been all my life?! My mind is blown with how comfortable and unnoticeable it is while in. Thank you for creating such an amazing product and making life a little easier.
-New Poppins Period Customer
Customer service is superior and beyond quick. This product has changed my monthly period. Seriously, this product is worth the trial and error that first month 😊
I'm still a newbie but I can already tell this is going to be a game changer! I'm new to the cup game and after watching ALL the insta videos I gave it a shot and had a brief moment of panic that I had a stuck cup. Watched another video, and sent a quick DM and was back on track! The Instagram page is so helpful and the response time was amazing! I'm hooked!