Poppins Period Absorbent Underwear
Sale price
$30.00
Regular price
$30.00
looking for more leak proof protection, but less environmental waste?
We understand the frustrations that come with traditional menstrual products. Bulky pads, uncomfortable tampons, and constant worry about leaks can make your period days feel like a hassle. Not to mention feeling like you're slowly dying inside at the thought of the environmental impact of those disposable products that end up in landfills. It's time for a better solution!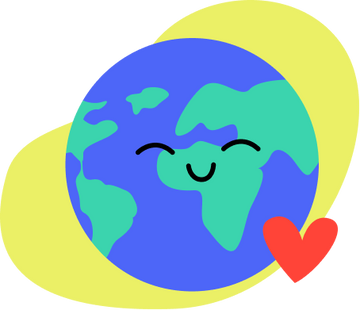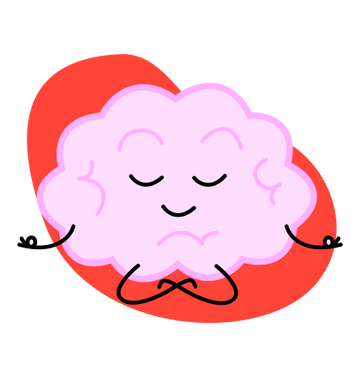 We Get It - Peace of Mind Matters! 
We understand the importance of feeling confident during your menstrual cycle. That's why Poppins Period Underwear has a patented technology that offers FULL protection, though you can use it just for backup too! It took us years to find the fabrics and technologies we could trust on our periods, before we were ready to pass it onto our customers.
Poppins Period Absorbent Underwear, the search is over!
Our premium period underwear is thoughtfully designed to provide you with ultimate comfort, reliable protection, and peace of mind. Putting equal emphasis on your well-being and the planet.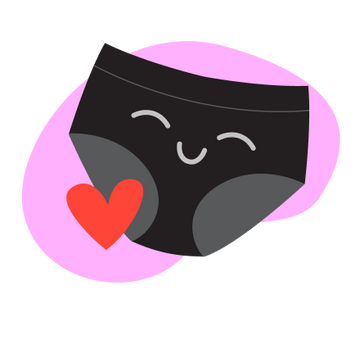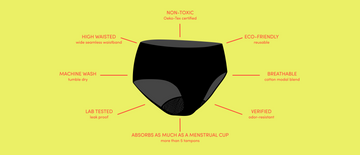 PRODUCT DESCRIPTION
SIZING GUIDE
BETTER PERIOD PROMISE
Are you concerned about contributing to waste from pads and liners, yet desire the added reassurance they provide? Have you wondered about period underwear, but heard they are primarily for backup and lack sufficient protection? Have you bought period underwear only to discover they might contain harmful PFAS chemicals? We know we weren't alone with these thoughts.
We created Poppins Period Underwear to set our qualms to rest and enjoy all of the benefits an absorbing underwear can offer.. Enjoy safe, reliable, eco-friendly period protection. 

Full protection, not just for backup

Oeko-Tex Certified (One of the world's best-known labels for consumer confidence and product safety; learn more here)

PFAS-free

Holds as much as a menstrual cup

Eco-friendly

Safe to tumble dry (unlike the majority of other options that require hanging to dry)

Odor-resistant

Leakproof

Breathable

Patented technology
Shipping cost is based on weight. Just add products to your cart and use the Shipping Calculator to see the shipping price.
We want you to be 100% satisfied with your purchase. Items can be returned or exchanged within 30 days of delivery.
Our underwear runs true to size. If you don't know your measurements, please measure before ordering.
*Due to the nature of this product, we are not able to accept returns on open packaging.

 

XS

S
M
L
XL
2X
3X

HIPS

31-34 in
(78-86 cm)

34.5-37.5 in
(88-96 cm)

38-41 in
(98-104 cm)

41.5-44 in
(106-112 cm)

45-47.5 in
(114-120 cm)

48-51 in
(122-130 cm)

51.5-54.5 in
(132-140 cm)
The Better Period Promise is that our products will help you have a better period, guaranteed. Our Absorbent Underwear fulfills that promise by allowing you to enjoy the peace of mind from leaking, appreciate having zero learning to get started, and COMFORT! Just slide them on, and go live your life! Our Absorbent Underwear offers a better period, guaranteed.
Please be sure sizing is correct before ordering. For the safety of our customers, we can not accept returns on opened packages, even if they appear unworn. When your underwear arrives, please check sizing by opening one pair to confirm the sizing fit. If you are not satisfied with your size, we can send you correct sizing. Returns and exchanges must be made within 60 days of your purchase. 
If you don't feel like your period is better having used this product, or if you believe you have received a defective pair, we are happy to offer a replacement or refund within 60 days of your purchase. 
We are not able to refund shipping costs. Please email holler@poppinsperiod.com to initiate the return or exchange process. Returns may take up to 2 weeks to process.
*Return policy varies per product. Check out the product page of the specific product for more information.*
what makes our underwear different?
NO PFAS! Oeko-Tex Certified
High capacity: Holds as much as a menstrual cup, (more than 5 tampons!)
Breathable: Our gusset is airflow friendly
Dryer Safe: Unlike many other options, our underwear is safe to throw in the dryer without disintegrating. Or air dry! Whichever is easiest for you!
Seamless Comfort: Our cotton/modal blended fabric is the perfect mix of comfort and durability.
Leak-Proof Protection: The patented leak-proof technology in our underwear gives you peace of mind, preventing embarrassing leaks.
Long Lasting: maintains absorbency even after 52 washes!
Odor Resistant: Stay fresh and odor free all day long!
experience a Poppins Period today!
Be one of the first to experience our Poppins Period Absorbent Underwear. Shop now and discover the comfort, reliability, and eco-friendly benefits we've been dying to share.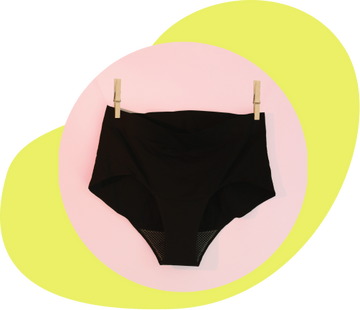 Improvements could be made, but will buy again
Love the underwear, but I was between sizes. I should have sized down because the elastic on the waistband is not very stretchy and is loose on my waist with wear. But I love the fabric, great absorbancy, and I can dry them with my other clothes! I wish it had a little more coverage at the base of my butt, but that might have been because of the size. I'm buying 6 more pairs in the smaller size this time.
Very convenient!
The underwear is super convenient. 1 pair can last me like 12hrs even on a heavy day. Honestly it could probably last longer but I change it for comfort and peace of mind. Starting it is a little freaky because it feels like you are just free bleeding but after one cycle I was already loving it. They also hold in the smell really well too. Lately my body has been rejecting the cups and I'm so grateful that I bought these because they are a perfect alternative.
Better than some other brands
Sizing was great and spot on. Waist band was a bit strange but I appreciate that they were trying to make a thicker waistband that actually stayed in place. The absorbent pad doesn't go up high enough in the front I bled through them due to this but the absorbency factor is fantastic.Overall, I'd definitely buy them again.
Where has this been my whole life
My only regret is that I didn't make the change sooner. This cup has changed my life.
Exactly what I was looking for!!!
These underwear exceeded my expectations. I expected them to be absorbent, free of toxic crap, and easy to wash. I did not expect them to be so comfortable!!!! They were comfy under jeans, leggings, a dress, a jumper, and by themselves to sleep in. The types I used before did not live up to the hype so I am ecstatic that these were everything I wanted and more!
ready for a better period?
SHOP NOW
The Poppins Period Better Period Promise™ is that our products will help you have a better period. If our products have not bettered your period, please reach out to us at holler@poppinsperiod.com and we'll help coach you, set up exchanges, or offer a refund, we'll be sure to make things right!