before first use
Steam your cup with one of our easy-to-use, re-usable steamer bags in just a couple minutes. 
Or boil your cup for 5 minutes. Wait until water has reached a full boil to begin timer. Be sure the cup doesn't rest on the bottom of the pan, you can put your cup in a metal whisk, like a little cage, keep from resting on the bottom of the pan, or bobbing at the surface and not becoming fully sterilized. Set a time so you don't forget! (RIP to all the cups that were forgotten about while boiling and the water evaporated, and the cup disintegrated!)
throughout your period
Whenever possible rinse your cup clean after emptying. The Poppins Period Foaming Cleanser is specifically formulated to be silicone and body safe.  
Using a cleanser on your cup isn't mandatory, but it can add an extra level of freshness! We recommend using a cup cleanser every 24 hours during your period while you're using your cup. 
If you are switching between cups, or other period products during your period, instead of leaving your cup out on the counter, check out our antimicrobial Drying Place. 
after your period
Steam (or boil) your cup to sterilize it. Let it dry completely, then store it in the storage bag you received with your cup until your next period.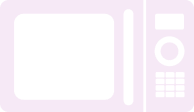 MICROWAVE IN STEAMER BAG 1.5 MINUTES
OR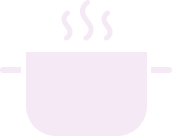 BOIL 5 MINUTES
Menstrual cups have been around since the 1930s. Learning something new can feel overwhelming, but millions of women have made the switch to reusable period products and never looked back. Give it a try and if you need more support, reach out! :)