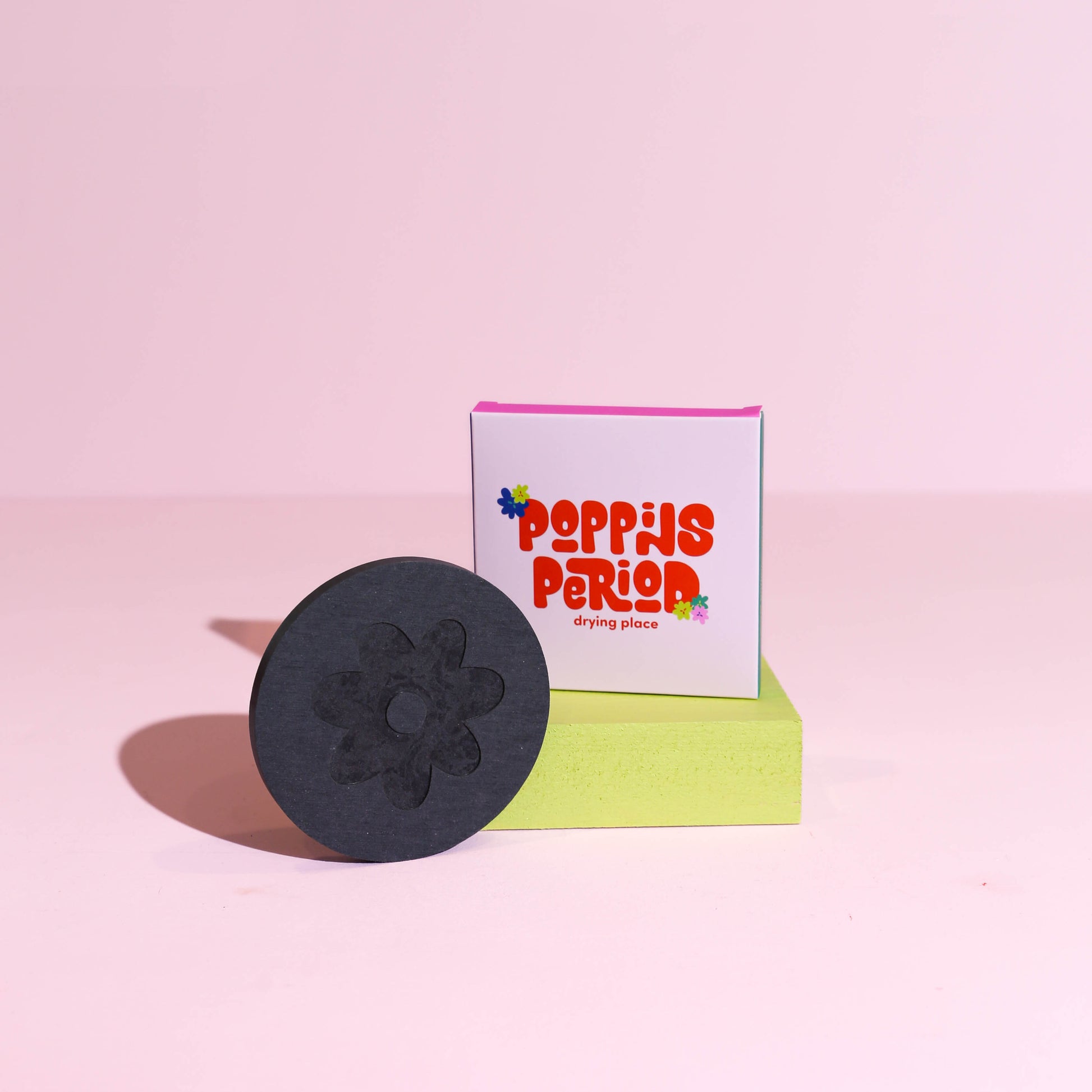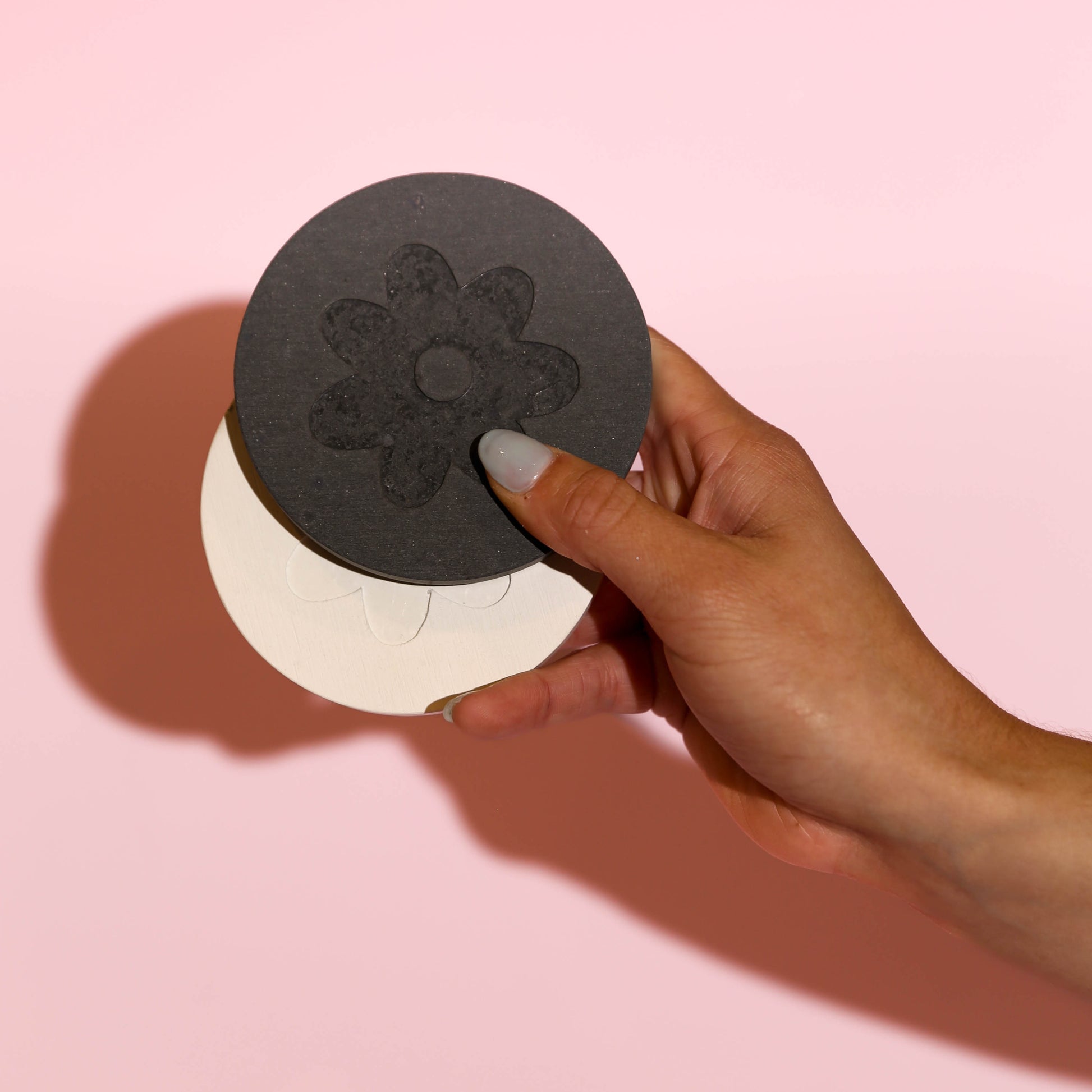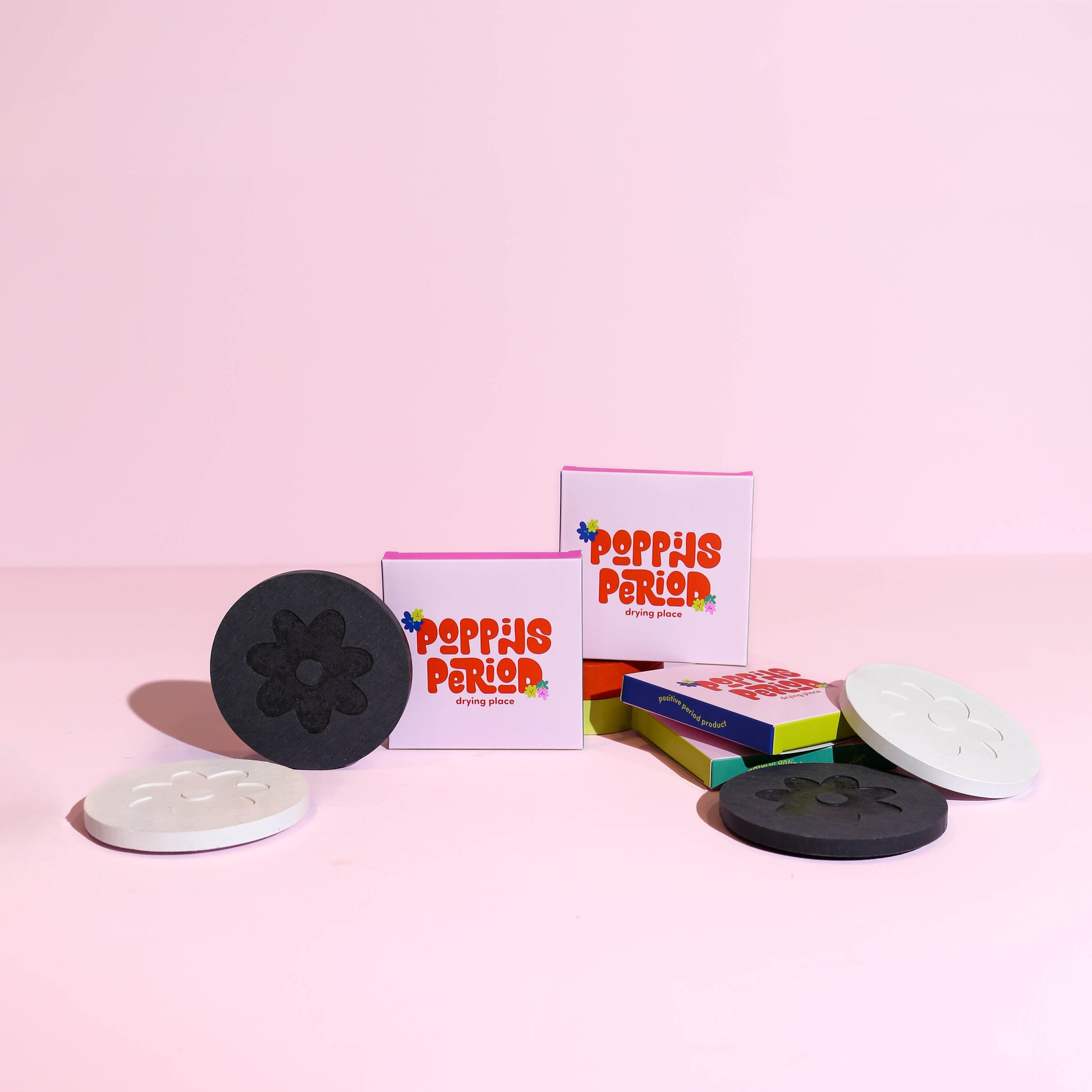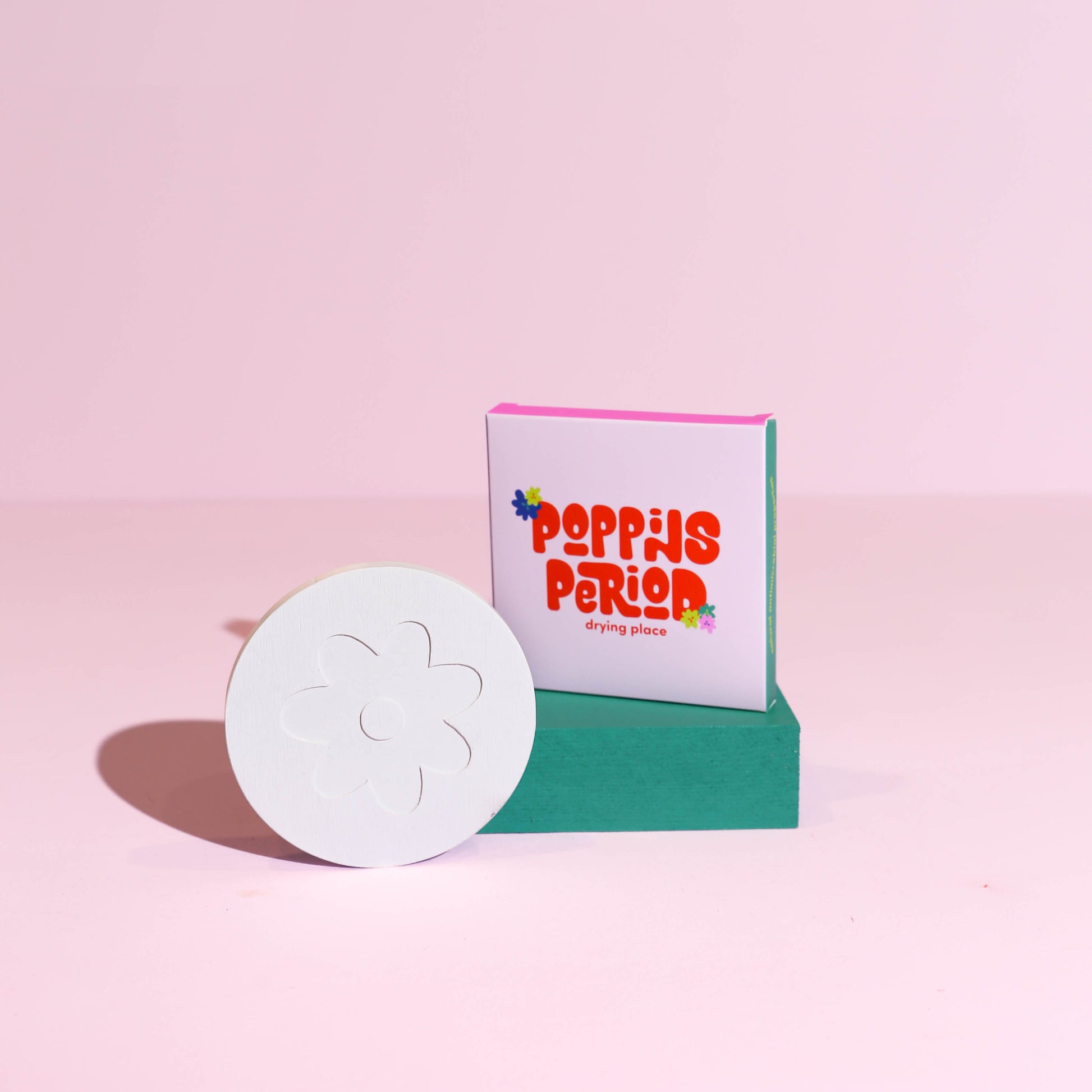 Natural Stone Drying Place
Sale price
$15.00
Regular price
$20.00
PRODUCT DESCRIPTION
THE MAGIC
USE AND CARE
There are lots of reasons why someone might leave their cup or disc out, but it's not quite time to sanitize and store yet either. 

We found most people were leaving their cups and discs out on their bathroom counters where mold and bacteria can thrive. Yikes!!! We found a safer solution! Instead of leaving your cup in a puddle of water on the counter, The Drying Place is a natural stone that gives your menstrual cups or discs a clean place to rest, where moisture is absorbed like MAGIC! The natural stone eliminates an environment where bacteria can thrive.

The Drying Place is made of sand that comes from fossilized algae and its properties are freaking awesome!
Moisture can be a breeding ground for bacteria, however on the Drying Place, the water quickly evaporates right before your eyes! Like magic! When bacteria comes in contact with the surface, the moisture is absorbed almost instantly by the stone, and dries them out quickly so they die. 
Use:
How to Use With Your Cup/Disc:
Rinse your cup or disc completely clean before placing it on the Drying Place. (Tip: Use Poppins Period Foaming Cleanser to get your cup squeaky clean and extra fresh during your period!)
Quick shake over the sink to remove excess water
Place on the Drying Place, open side down, and be on your way, the Drying Place will take care of the rest.
Care:
If your drying place gets overly saturated, lean it upright, against the wall, to allow airflow until it's completely dry.
We recommended rinsing your cup with our Foaming Cleanser before placing it on the drying place. Do not place soiled cups on the Drying Place.
The drying place is super absorbent, but you don't want to overwhelm it, don't submerge it in water, or store it in the shower. 
Other uses
I bought this initially for its intended use - A drying place for my cup. Then during the rest of the month I found that it's the perfect place to leave my contact lens case to dry! I need to buy a second one so my cup has somewhere to go as she's lost her throne.
Perfect spot
I love my drying spot. It gave me a clean safe place to put my cup. My cup dried quickly and fully every time.
Love this little dish!
This stone does exactly as it's supposed to and is the perfect drying place for your bb cup, but also great to hold dish/hand soap! I bought several to use around the house, and they really are a reasonable price for what you get. Thank you for developing these and keeping the price reasonable so they are more accessible!
Highly recommend!
Perfect place to dry my cup! Previously I would dry on a piece of toilet or facial tissues, and I love that the drying place is less messy and more sustainable.
Cute and practical
Have loved my drying place since I got it. It's practical and wicks moisture away quickly. When not in use it's cute enough to leave on the counter which I love!
FAQ
What is the drying place made out of?
The drying place is made from natural stone with natural antimicrobial properties. The fossilized algae, also known as diatomaceous earth, is hyper absorbent, as soon as moisture hits it, it's almost instantly absorbed, removing moisture from any bacteria, causing them to die, so they can't thrive. 
How does the drying place work?
The drying place is fossilized algae that has antimicrobial properties that make it a nice perfect home for your cup. When water hits the drying place it evaporates right before your eyes! When bacteria comes in contact with the drying place it dries them out quickly to kill the bacteria. 
My drying place is looking dingy, how do I clean it?
You can do a little spot clean with water and rub the places that might look dingy. DO NOT totally submerge your drying place in water for more than a quick moment, this will overwhelm the stone. If the drying place is more wet than usual, lean up against a wall to allow more air flow for it to dry.